« Investing in deep renovation for recovery : a how-to guide for Member States »
April 8, 2021• 10 a.m. – 12 p.m.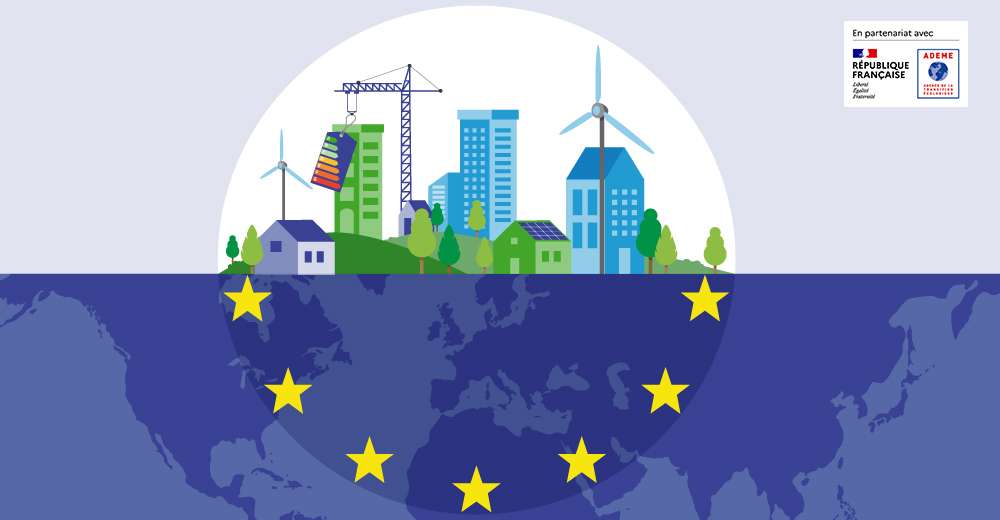 Agir pour le climat ("Act for Climate") is a French citizen transpartisan association contributing to elaborate concrete solutions for financing ecological and solidary transition in Europe.
Responsible for 36% of EU's greenhouse gas emissions, the building sector is central in the struggle against climate change. The decarbonisation of our building stock, representing 40% of our energy consumption, goes through a renovation wave across Europe. In October, the Commission released a strategy on that matter : to comply with the Paris Agreement and keep our 2030 targets, we must at least make 15 times as much effort as we actually do every year in the field of energy savings.
At the same time, to come out of the economic and social crisis caused by the pandemic, Europe and Member States are setting up important recovery plans. Energy renovation is the ideal candidate to boost activity. Its macroeconomic benefits are multiple : job, health, society. We must seize this unique public investment opportunity to really engage the energy refurbishment of the European building stock. A structuring project for the next 30 years.

Program
Opening
Maxime Pasquier, Head of the "Building" unit at Ademe, the French energy agency.
Introduction/Moderation
Lucas Chabalier, advocacy manager at Agir pour le climat/Pacte Finance-Climat
Panel 1 « Macroeconomic benefits and guiding principles » : Adrian Joyce, Stéphane Quefelec and Yamina Saheb
Adrian Joyce is a professor at the Faculty of Architecture at the Catholic University of Leuven and director of « Renovate Europe », a political campaign with the ambition to reduce the energy demand of the EU building stock by 80% by 2050.
Stéphane Quefelec is a senior Energy & Environment expert for the European Environment Agency. The European Environment Agency (EEA) is an agency of the European Union, whose task is to provide sound, independent information on the environment.

Dr. Yamina Saheb is Senior Researcher at Lausanne University and WiRE fellow at Münster University, Prior to this, Yamina was leading the building research programme at the European Commission's Joint Research Centre and at the International Energy Agency. Yamina is, currently, a lead author of the building chapter of the upcoming IPCC report .

Panel 2 « Financing and operationality » : Peter Sweatman, Bettina Dorendorf and Kristina Klimovich
Peter Sweatman has worked in finance for 29 years and climate finance for the last 17. He has authored nearly twenty white papers in energy efficiency and innovation finance and advises Governments and companies in the energy transition to net zero. The Energy Efficiency Financial Institutions Group (EEFIG) was established in 2013 by the European Commission and the United Nations Environment Programme Finance Initiative (UNEP FI) and has over 300 members working in structured groups addressing the key financial-regulatory areas. Peter has given over 400 keynotes, conferences and lectures on related themes since 2004.

Bettina Dorendorf is Vice President of Private and Corporate Clients Division at KfW, the German public development bank. KfW has developed an important promotional programme for residential energy efficiency.
Kristina Klimovich is Head of Advisory and Consulting at GNE Finance, a private company based in Spain and the Netherlands, designing and setting up sustainable renovation programs together with cities and regions. Such programs bring together innovative & affordable financing, technical assistance and smart funding to ensure that sustainable renovation is accessible to all.

Q & A session
Panelists document
Please find below our panelist presentation document :